RE:MADE COLLECTION
Breathing new life into our old stock, we present our RE:MADE collection, crafted from recycled textiles and certified organic cotton. Cleaning up in our own backyard, we have utilized our own obsolete stock and looped it into the production of new designs in a unisex collection. While exploring alternative ways to reuse textiles, our product-to-product recycling is just one out of many creative solutions we keep on wanting to find. We call our first attempts IMPACT 01 RE:MADE and IMPACT 02 RE:MADE.

Explore the process.
01. COLLECTING
Cleaning up in our own backyard, we have collected excess stock to develop new Minimum styles from.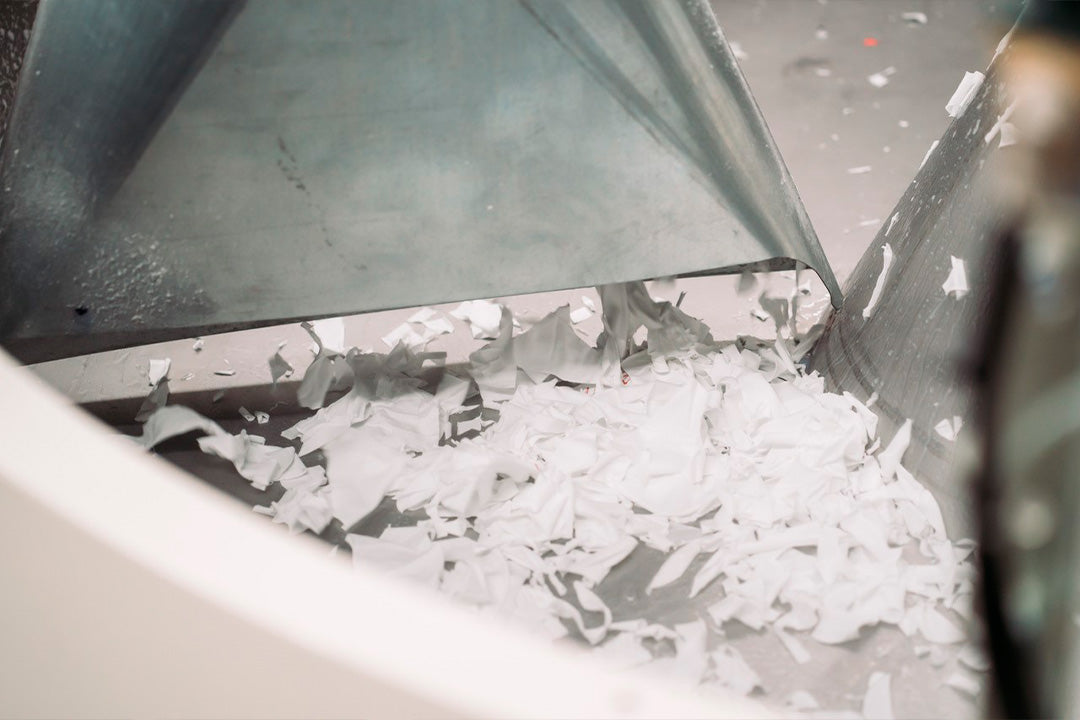 02. CUTTING
At our partning circurlar factory, the old styles are sorted and cut into small pieces.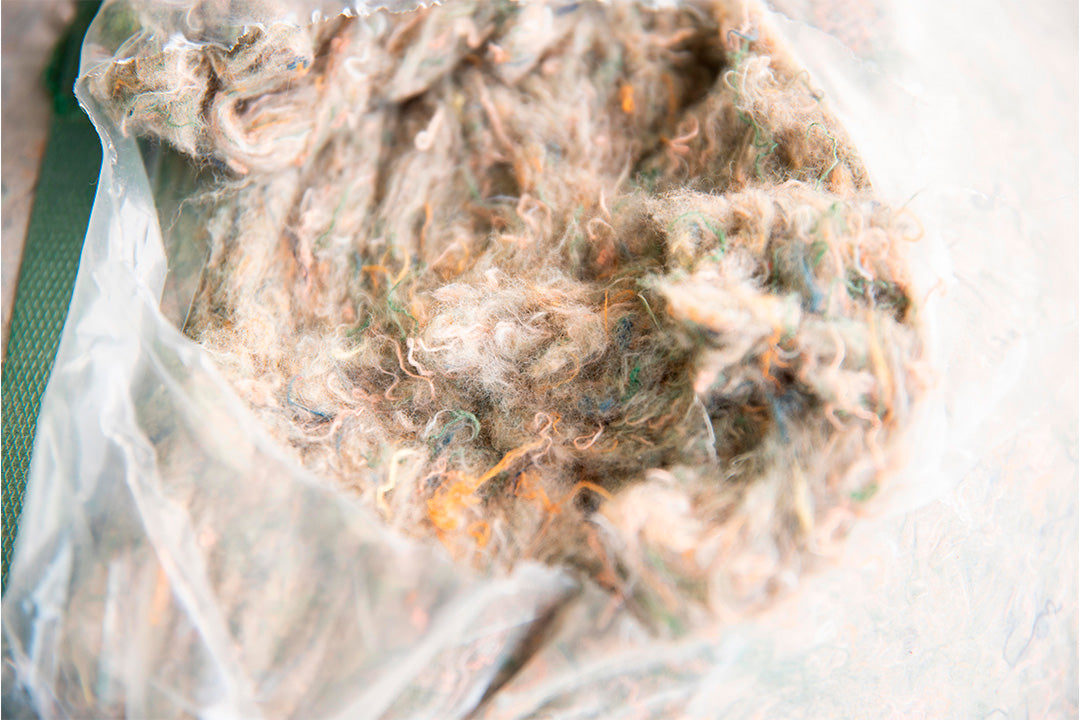 03. SHREDDING
The cut fabric goes through a grinder to tear the original fibers, resulting in a unique fiber mass.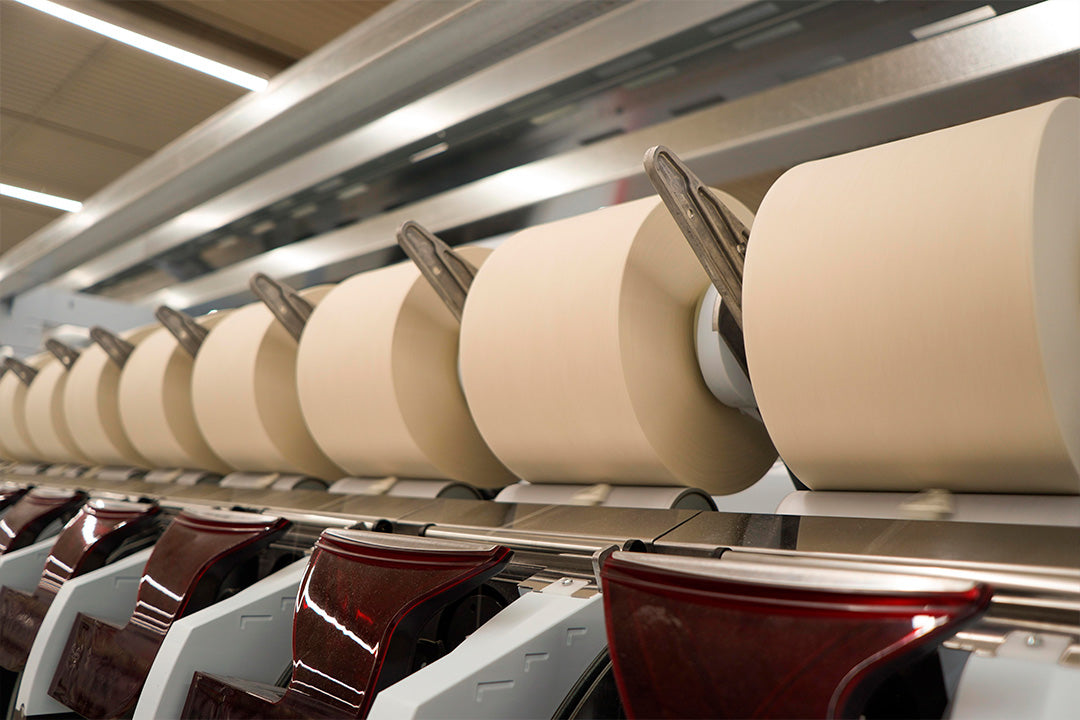 04. SPINNING
To strengthen the shortended fibers, certified organic cotton is added to the shredded fabric.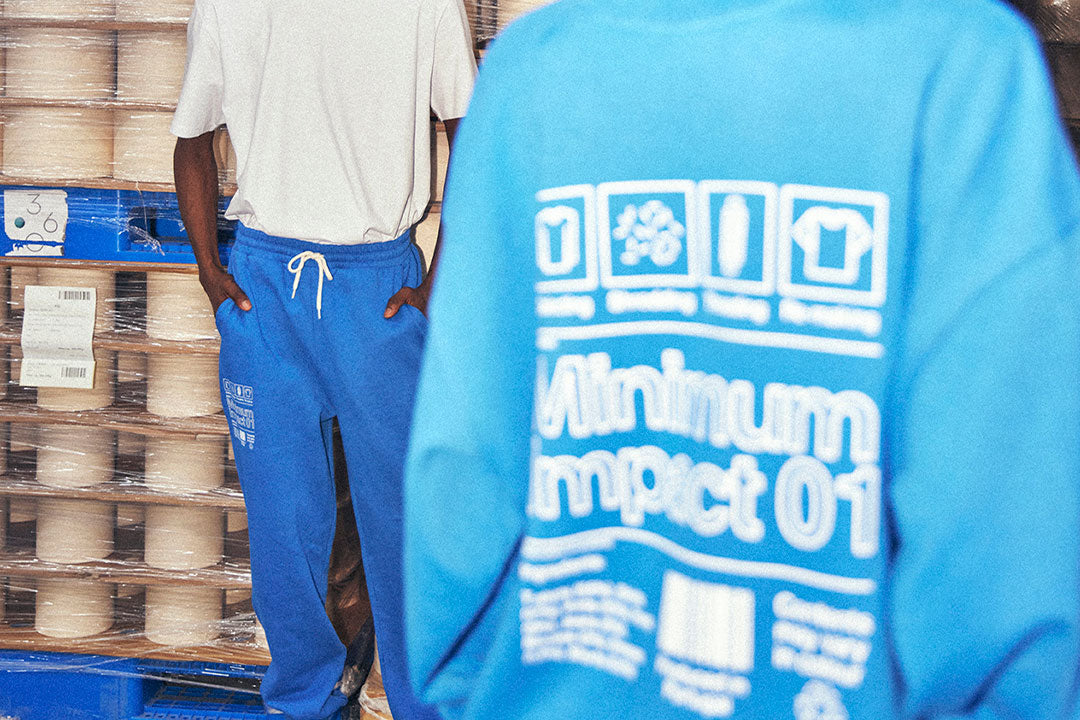 05. REMAKING
Resulting in the unisex and limited IMPACT 01 RE:MADE collection.
WATCH THE FULL PROCESS
From collecting to remaking at Valérius 360 in Porto, Portugal—our partnering circular factory.